Access as a Distrubutor to all Nutri-Tech (NTS or Nutritech) Solutions products
Author: Adam Fitzhenry Date Posted:21 November 2017
---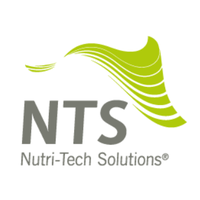 Plant Doctor is a Distributor for all Nutri-Tech Solutions (NTS or Nutritech) product range. We don't keep stock of all products, but we are happy to stock the products that our customers purchase regularly purchase. READ MORE IN THE BLOG...
We see that NTS has a similar belief in their approach to Agriculture, Horticulture and Human and Animal Health. See below for some of their comments…..
….Our goal is to improve nutrition from the soil up. Let's work together to maximise your profit while improving your sustainability.
Our Mission
NTS is committed to improving profitability for farmers. Food production is the most important of all professions and farmers must be nurtured, protected and supported in every way. Farming needs to be more profitable, more sustainable and more fun and we are passionately producing education, strategies and inputs to help achieve these goals.
Our secondary goal is to improve soil health, plant health, human health and, more recently, this mission has been extended to include planetary health (in relation to global warming). The thin veil of topsoil that grows our food is fast diminishing, and there is an urgent need for soil restoration initiatives. The entire NTS team is driven to improve the quality of the food that sustains us all, to reduce the chemical contamination of that food and, most importantly, to restore soil health and associated carbon sequestration across the globe.
...from the Nutri-Tech Solutions website.
---
Leave a comment