Perma-guard Fossil Shell Flour, Food grade Diatomaceous Earth - 40ft container unload
Author: Adam Fitzhenry Date Posted:15 July 2015
---


Received our latest 40 foot container of Perma-guard Fossil Shell Flour from the USA. The 858 x 50lb (22.68kg) bags of Food Grade Diatomaceous Earth are being unloaded at our Nerang warehouse. Did you know, due to its many benefits, we use the F
Received our latest 40 foot container of Perma-guard Fossil Shell Flour from the USA. The 858 x 50lb (22.68kg) bags of Food Grade Diatomaceous Earth are being unloaded at our Nerang warehouse. Did you know, due to its many benefits, we use the Fossil Shell Flour in several of our animal health products. Have a look at our animal health products now.
See the video at https://youtu.be/RGnSS8eG_do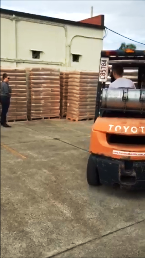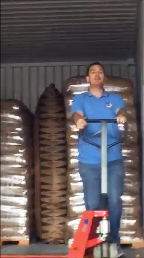 ---
Comments (1)
I don't care what an

10 December 2015

I don't care what anyone says this pcuodrt really works , I bought this pcuodrt after using another eco friendly bed bug spray and after reading all the reviews on it , I decided to try it and it did get rid of my bed bug problem which followed me home after a short stay in the hospital.The scent is a bit strong intially but if you have the windows open it will go away and it is not a terrible scent.And the seller I must say shipped and delivered this package quite quickly I must say I was pleased with doing business with them.I do plan on ordering another bottle from them to have just in case I ever encounter those evil little pesky Bed Bugs.
---
Leave a comment