Power Pellets – an innovative organic fertiliser
Author: Adam Fitzhenry Date Posted:17 April 2019
---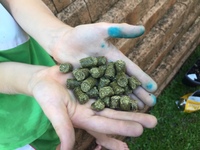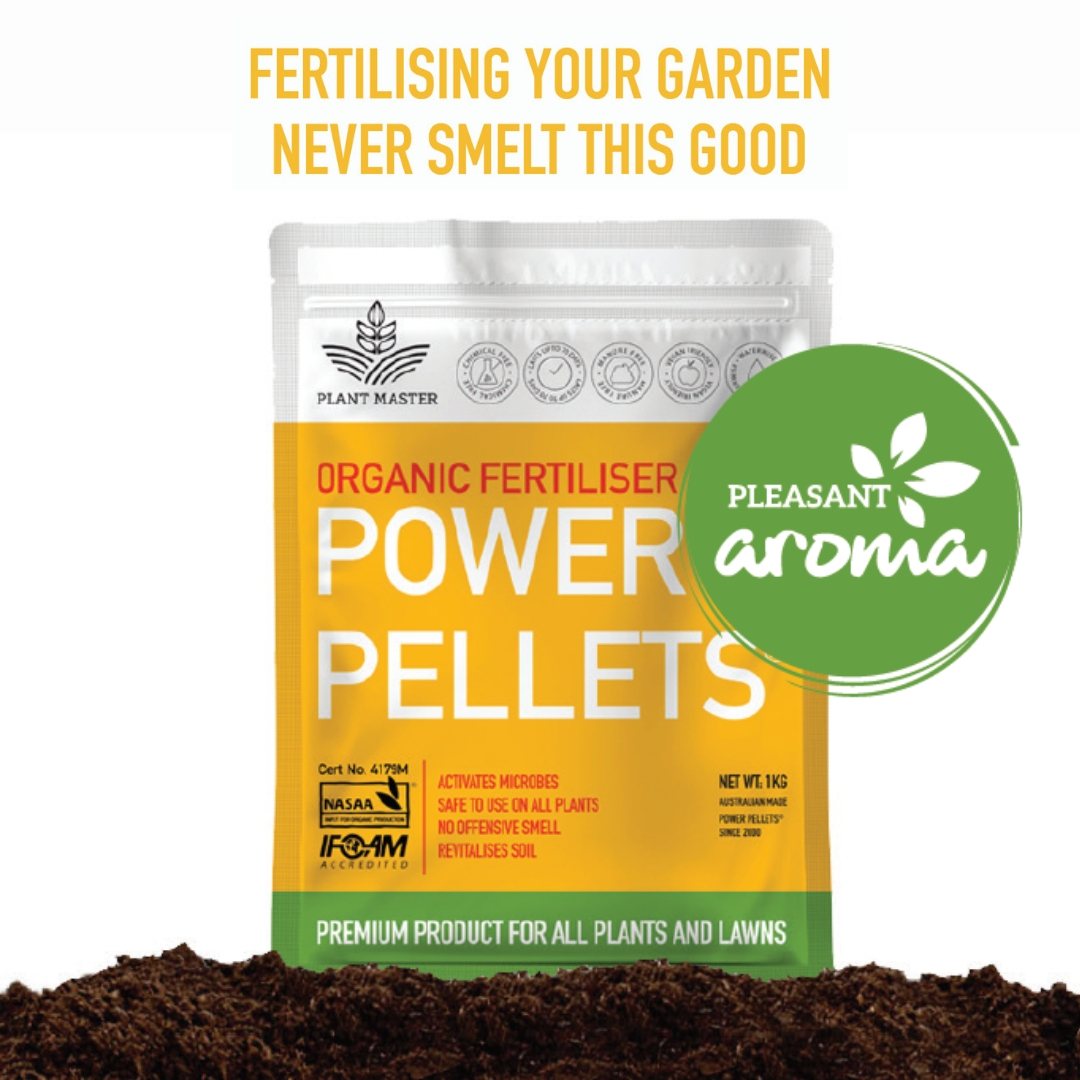 Meet our new favourite fertiliser – Power Pellets! An all-natural fertiliser developed in the Snowy Mountain of New South Wales, Power Pellets broke new ground being one of the first Lucerne-based fertilisers.
With its recent re-release, we thought we'd take a bit of time to talk about what exactly makes these organic pellets different from other fertilisers in the marketplace.
The benefits of Power Pellets
Feeding plants the way nature intended, by feeding the soil and the micro-organisms, Power Pellets improves soil fertility.
Replacing nutrients and organic matter that watering and plants take out, Power Pellets adds trace elements, ultra-trace elements, organic matter, stimulates microbial activity, increases soil moisture and nutrient storage capacity, promotes healthy soil, which in turn, produces healthy, disease-resistant plants.
Power Pellets is an excellent environmental choice for growers and with its unique properties, has a very beneficial effect on soil biology.
How Power Pellets different from other fertilisers?
Made up of a combination of all-natural ingredients that are synergistic in nature, the sources of major plant nutrients in Power Pellets are all 100% organic and include nitrogen, phosphorous and potassium.
The effectiveness of Power Pellets is boosted by powdered rock minerals, slow-release organic phosphorous and a patented enzyme that stimulates soil micro-organisms.
Along with Triacontanol, a natural growth hormone that stimulates plant development, Power Pellets is a scientifically selected blend of powered rock minerals, organic elements and a multitude of minerals and trace elements.
Outperforming the market leader
Power Pellets were trialled against a market leading fertiliser at the University of Western Sydney where it was surmised that this Lucerne-based product outperformed their manure-based counterparts.
Trialled against the market leader in chicken manure fertilisers, Power Pellets displayed an improvement of over 60 per cent in plant growth and flowering.
In a second trial, averaged over the three application rates, plants fertilised (in potting mix) with Power Pellets were at least 230 per cent more productive than those fertilised with the market leader. All that growth without the stench!
University of Western Sydney Greenhouse Trial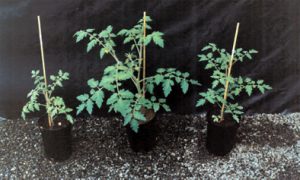 Tomato plant after 4 weeks
Left to right: 1st plant – no fertiliser, 2nd plant – Power Pellets applied, 3rd plant – Market leading fertiliser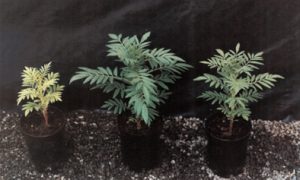 Marigold plant after 4 weeks
Left to right: 1st plant – no fertiliser, 2nd plant – Power Pellets applied, 3rd plant – Market leading fertiliser
All organic without the bad smell
Honestly, how many fertilisers have you come across that don't require you to peg your nose and close all your windows for a few days? We are guessing very few if any, and that's where Power Pellets is different.
As a Lucerne based product containing no manure, Power Pellets smell more like freshly cut hay than traditional manure-based fertilisers.
Coupled with their organic friendliness, Power Pellets are perfect for using indoors and in high-rises – even avid gardeners and green thumbs who find themselves in apartments won't encounter angry neighbours fed up with a pungent smell.
Safe to use
Unlike other fertilisers, Power Pellets is 100 per cent safe to use and there is no risk of harming your lawns or plants from overuse.
Often with manure-based products, excessive applications can potentially result in plant-growth problems, the same cannot be said from using Power Pellets. Naturally low in soluble salts and ammonia, Power Pellets pose no danger to your plants and will not cause root burn.
Usually when applying any organic fertiliser, we have to be wary of our pets and children and take care with quantities and frequency. Dogs are generally drawn to blood and bone-based fertilisers and (gag) will often find these products appetising.
Manufactured entirely from natural materials and free from chemicals, synthetic fillers and animal faeces, Power Pellets are an ideal solution to use arounds kids and pets.
Your children can handle Power Pellets without concerns of chemicals or manure and even if your pets do consume them, there is absolutely no danger.
A true slow-release fertiliser
The nutrients in Power Pellets are in a true slow-release form, lasting up to seven weeks, becoming active upon microbial and environmental action, and are not water activated.
Unlike chicken manure-based fertilisers where a considerable amount of the nitrogen volatises, or burns off within a short period, the nitrogen in Power Pellets does not.
It is not even necessary to be fanatical about watering as Power Pellets hold their own weight in water and will increase nutrient storage capacity.
Environmentally friendly and vegan suitable
Would you believe Power Pellets is effortlessly environmentally friendly? Well they are, and you can be certain you're doing the right thing by the environment because not a single ingredient in these organic pellets is harmful.
Certified organic by NASAA (National Association of Sustainable Agriculture of Australia), Power Pellets also meets the stringent international standards set for organic fertiliser manufacturers.
With no added chemicals, Power Pellets won't leach through the soil and end up polluting waterways or contribute to global warming. As a vegetable-based fertiliser, Power Pellets are suitable for vegans and are a vastly superior choice over animal manure-based fertilisers that contribute to global warming.
Easy to use, just sprinkle on the soil surface, Power Pellets is an excellent product for fertilising all flowers, shrubs and fruit trees in your garden including Australian Natives.
---
Leave a comment